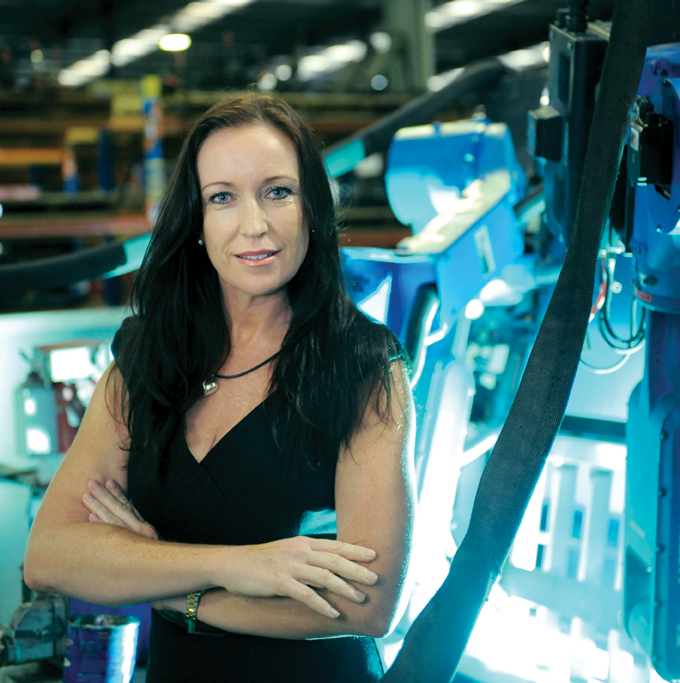 Our Story
Created and launched by the team at Digga Australia — a leading Australian manufacturer of earthmoving equipment — Ovarian Cancer Socks is an annual fundraiser selling a limited edition boxed sock set with 100% of all net proceeds going directly to much needed cancer research.
But why would Digga be selling socks to raise money for ovarian cancer research?
Sadly, Digga Australia lost its CEO and Managing Director, Suzie Wright (pictured above) in 2018 after a short battle with ovarian cancer.
Throughout her impressive career, Suzie was an inspiration to all for her strong leadership, dedication to her staff and her relentless support of Australian manufacturing. As the head of a global company in a male dominated industry, Suzie inspired many women to join the industry and played a pivotal role in laying a solid foundation for the future growth of the company. Outside of work Suzie was just as energetic, enjoying days out on the water, driving V8 cars, wakeboarding and travelling but most of all, Suzie will be remembered as the glue which held friendships together, regularly entertaining friends and family.
If ovarian cancer research was not so critically underfunded more women like Suzie would survive an ovarian cancer diagnosis. There remains a desperate need for an early detection test and better treatments so that one day survival rates are in the high 90 percentiles like breast and prostate cancers which have benefited from incredible awareness and research funding.
Ovarian Cancer Socks 2023
We believe its ovarian cancer's turn for better research funding. To date, Digga has raised almost $400,000 for the Ovarian Cancer Research Foundation in the hopes of increasing the very low survival rates for women diagnosed with this cancer and, launching in 2023, Ovarian Cancer Socks hopes to bring greater support and awareness to the cause in the years to come.
Looking ahead
As an official Ovarian Cancer Research Foundation (OCRF) fundraiser, Ovarian Cancer Socks are here to stay. Our vision is to become a household name with ever-increasing sales and contributions towards vital ovarian cancer research.
Each year, we will release a new boxed collection with different sock designs for sale, with 100% of all net proceeds dedicated to advancing ovarian cancer research.
Each collection will feature a guest designer to inspire a unique sock design, ranging from an influential celebrity to those touched by this devastating disease.
The socks will be available for purchase just in time for Christmas each year as a meaningful gift for loved ones and work colleagues that also brings the gift of life to countless women.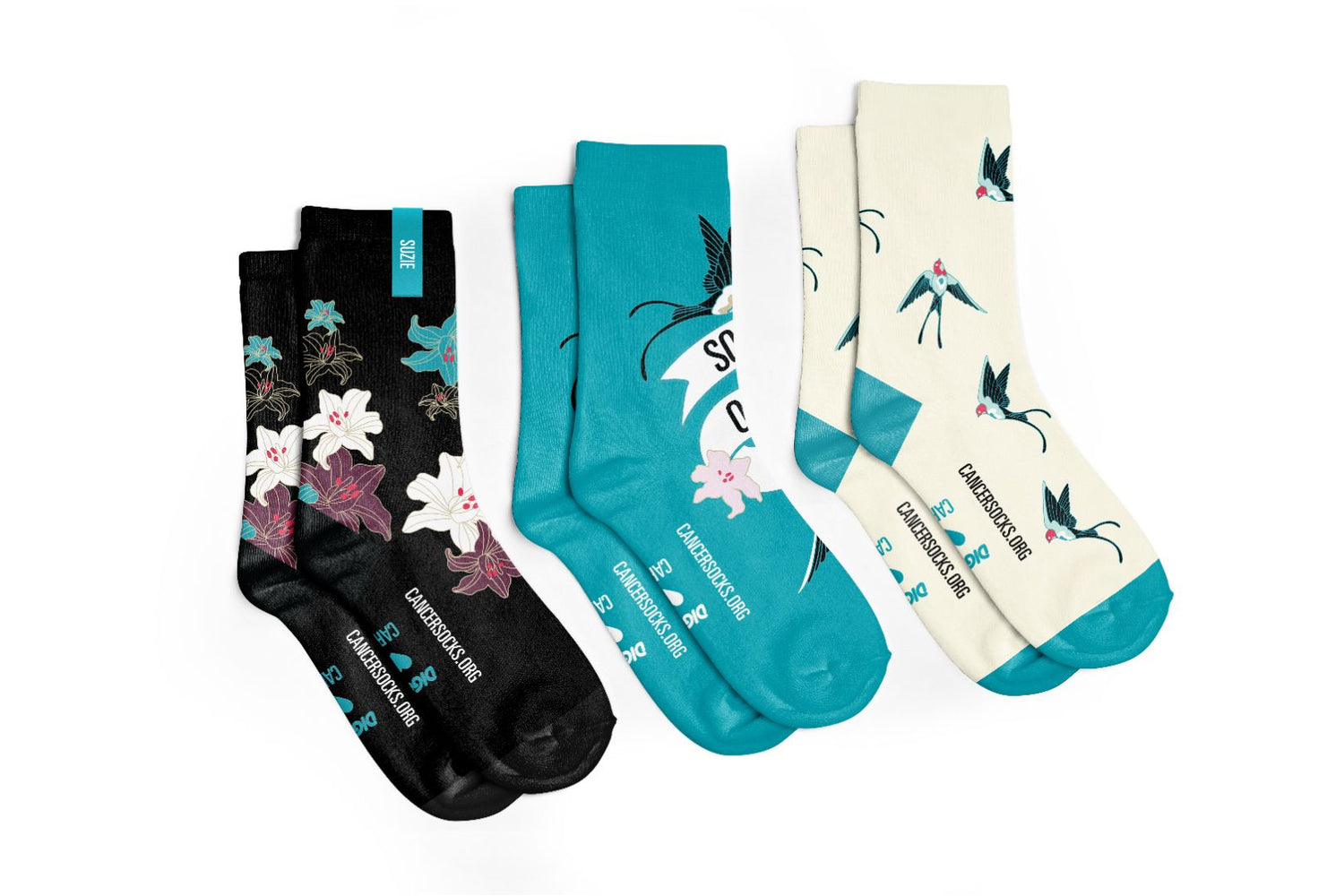 Get Involved
The more we fund, the more women survive. We hope you will support this cause by purchasing a set or two of Ovarian Cancer Socks for yourself or a loved one and we'd truly appreciate your help promoting the campaign as would millions of women worldwide.
If you have any ideas or means to help promote this fundraiser, please do not hesitate to reach out to us. Together, we can make a significant impact.
Shop