THERE IS CURRENTLY NO EARLY DETECTION TEST AVAILABLE. AS A RESULT, AROUND 70% OF WOMEN ARE DIAGNOSED IN THE ADVANCED STAGES WHERE ONLY 29% ARE EXPECTED TO SURVIVE BEYOND FIVE YEARS.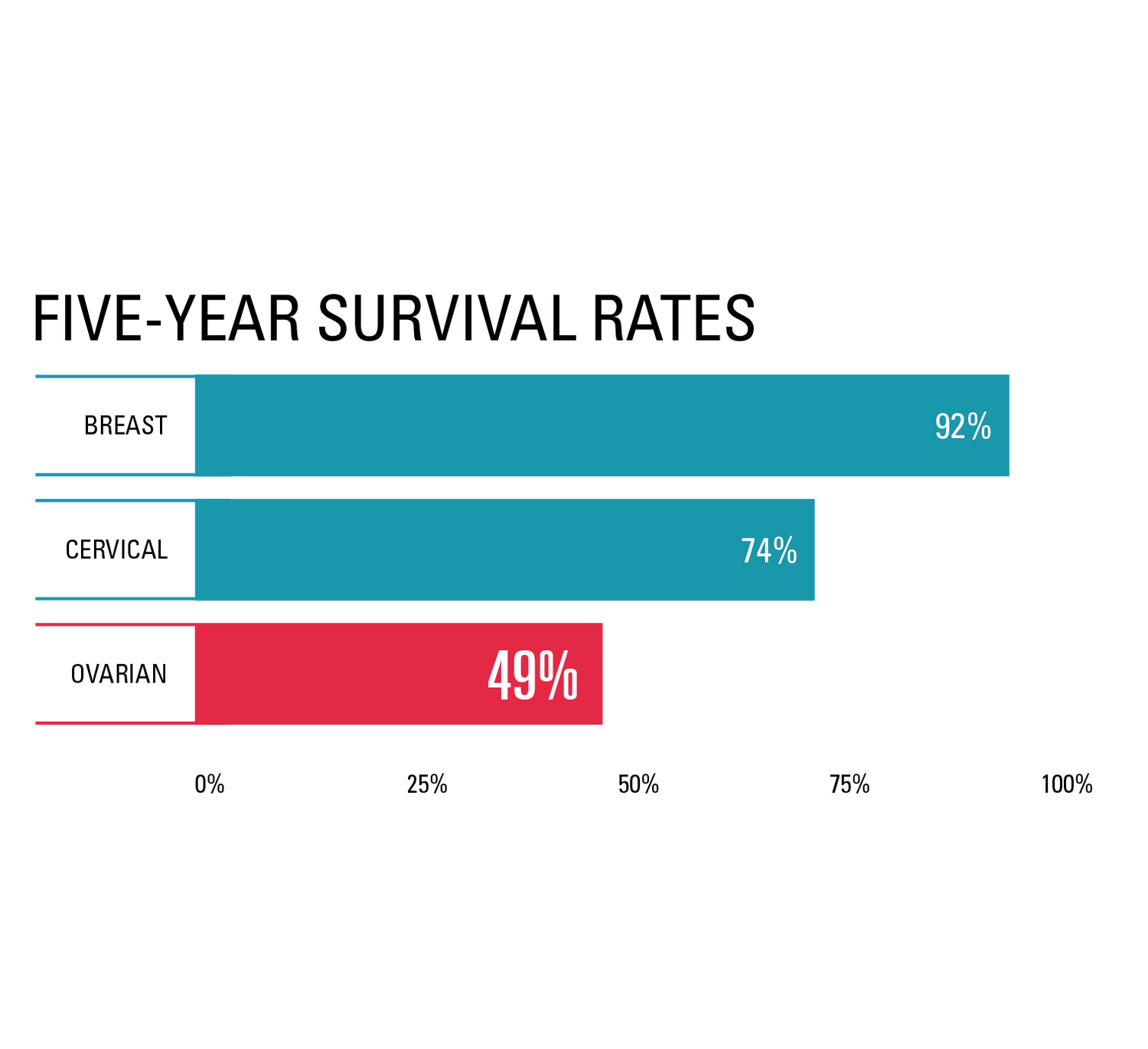 Ovarian cancer is the most lethal reproductive cancer in Australia.
Of the 1,815 Australian women diagnosed with ovarian cancer last year, only 889 of them (49%) will be alive five years from now.
Over the past 30 years, there has been a growing disparity of research funding amongst reproductive cancers in Australia, which as a result, has directly impacted the survivability rates.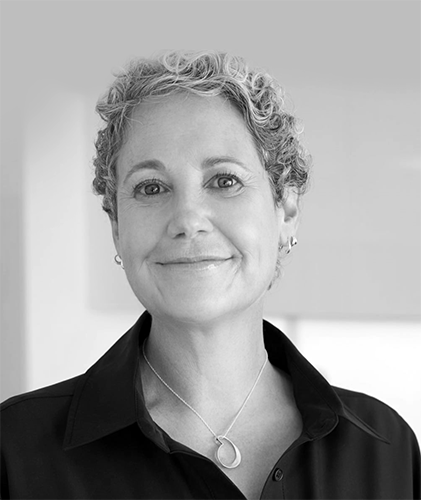 "In under two years, I went from being the picture of health, to being ill, to being out of treatment options and terminal."
Dr Siobhan O'Sullivan (pictured) was diagnosed with stage 3 high grade serous ovarian cancer in 2020, at the age of 46. The disease caused her premature passing on Saturday 17th June, earlier this year.
Siobhan was a fierce advocate for future generations of women and girls. She was determined that they would have a better prognosis than she did. Siobhan was adamant that "an ovarian cancer diagnosis should not be a death sentence" in the era of rapid medical advancement.
Read Siobhan's story
OVER 10,000 AUSTRALIAN WOMEN AND GIRLS WILL LOSE THEIR LIVES TO OVARIAN CANCER IN THE NEXT 10 YEARS ALONE.
Women deserve more than a 49% chance of survival at the point of diagnosis
Breast and prostate cancers are incredible success stories for they demonstrate clearly how significant funding promotes improvement in survival rates. Both cancers now have early detection methods, which have increased five-year survival rates well into the 90th percentile, while five-year survivability for ovarian cancer sits relatively stagnant at just 49%.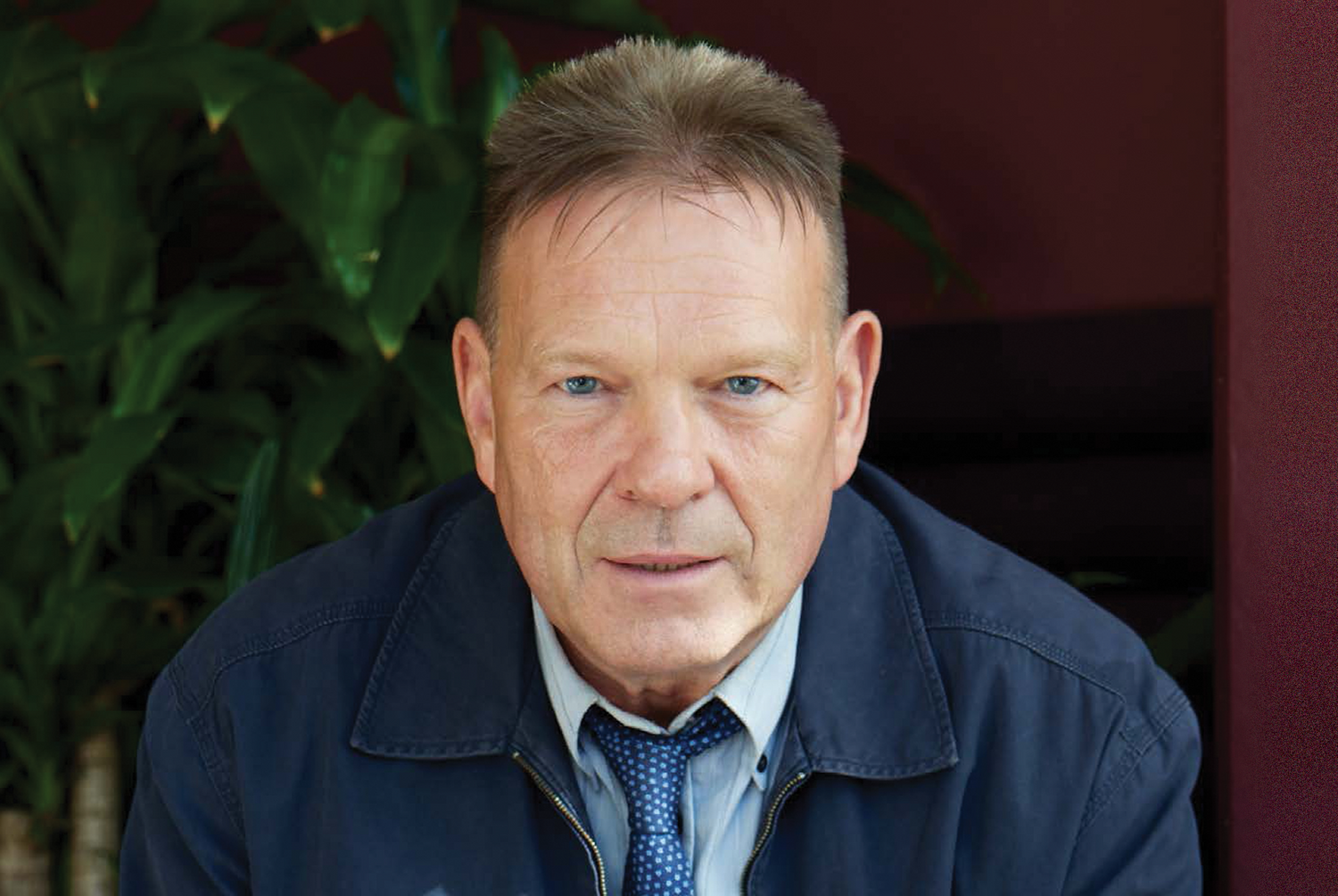 "Unfortunately, Jane was one of the 51% who did not live beyond five years post diagnosis."
Jane Francis sadly passed away from ovarian cancer in late 2021. In a truly moving, heartfelt and detailed account, Jane's husband and Ovarian Cancer Research Foundation (OCRF) Community Ambassador, Aled Francis (pictured) shares her prognosis and ovarian cancer journey.
Read their story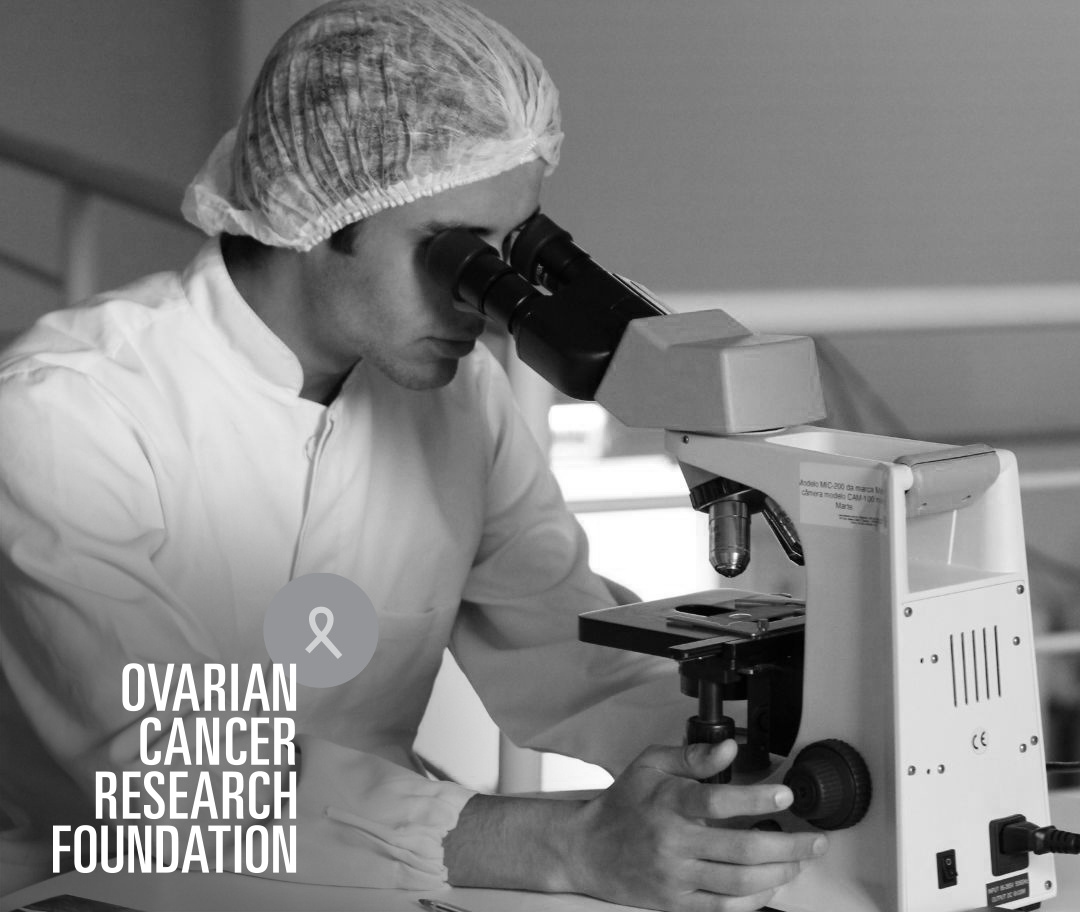 Research makes a huge difference in the fight against ovarian cancer
Despite limited funding to date, researchers at the Ovarian Cancer Research Foundation are emerging as some of the best in the world. Their focus is on accelerating the development and implementation of an early detection program to ensure that everyone, everywhere is free from the threat of ovarian cancer as well as better treatments to significantly improve survivability outcomes for women so that ovarian cancer is no longer the most lethal reproductive cancer in Australia.
THE MORE WE FUND, THE MORE WOMEN SURVIVE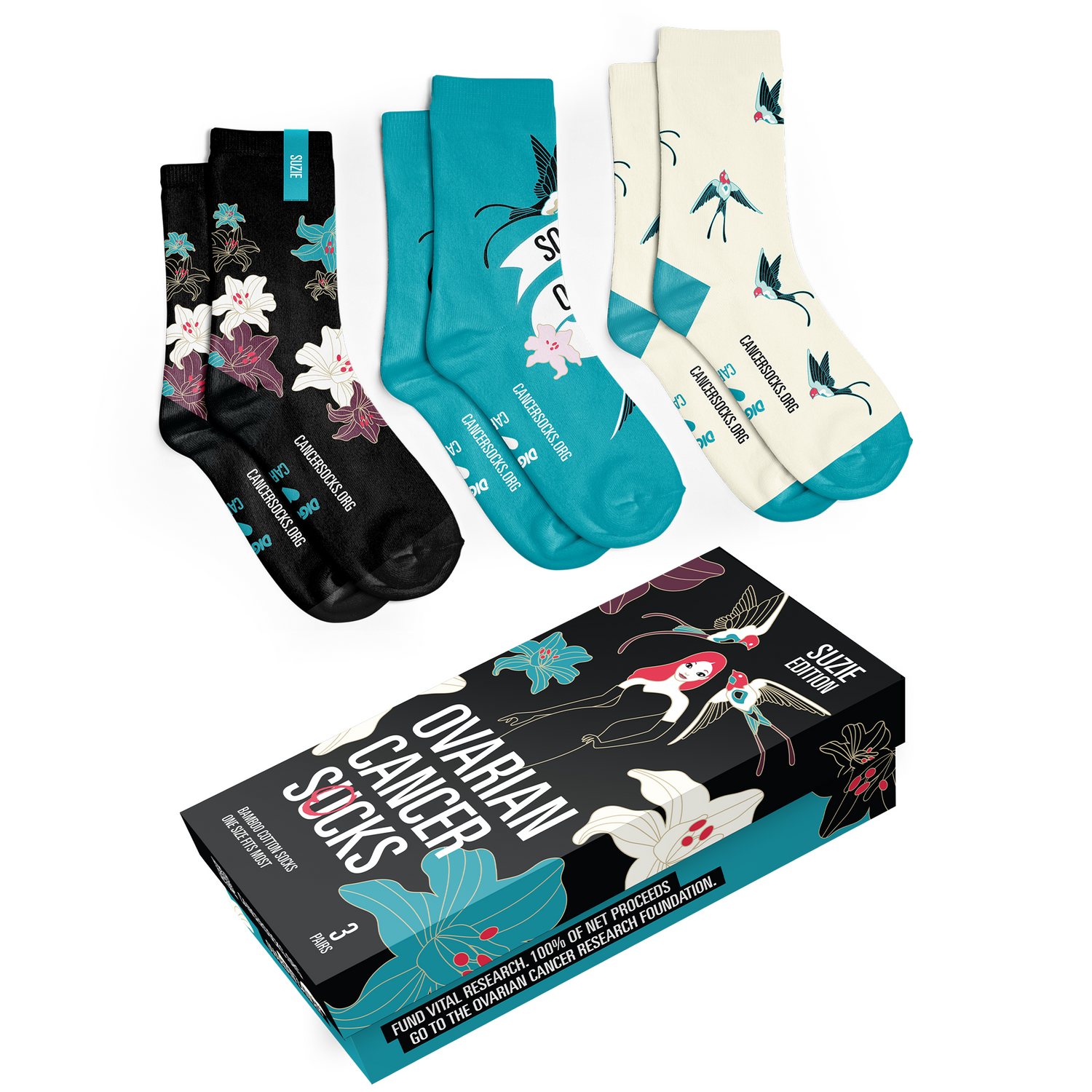 It is time ovarian cancer research became a funding priority
The need is urgent. The time is now. Help us support ovarian cancer research so that diagnosis is no longer a death sentence for the 1,800 Australian women who develop the disease each year.
Please consider purchasing a beautiful boxed set of Ovarian Cancer Socks for yourself or a loved one this Christmas and 100% of all net proceeds will go directly to the Ovarian Cancer Research Foundation, Australia's leading independent body dedicated to ovarian cancer research.
Know the facts
Click on the links below to find out more about ovarian cancer directly from the Ovarian Cancer Research Foundation website, including information about patient support services.
LATEST NEWS: DIAGNOSTICS
AUGUST 2023 | Research funded by the Ovarian Cancer Research Foundation has led to the development of a more accurate test that has the potential to reduce unnecessary surgical diagnosis, leading to better outcomes for patients and saving time and resources for the healthcare system.
DIAGNOSIS

Currently, there are limited reliable screening tests and procedures for diagnosis however a new diagnostic test is being developed as an easy-to-administer blood test that can distinguish benign from malignant disease accurately, prior to surgical intervention. This first phase of commercialisation begins August 22, 2023. With appropriate regulatory approvals, clinical application would commence in 2025. This is a major step in translating research into clinical use. We are hopeful this is a significant development in ovarian cancer diagnosis in Australia. 

Read more

TREATMENT

There are a variety of differing factors that will impact how a particular ovarian cancer patient is treated. These include the type of ovarian cancer (there are 30 different subtypes of ovarian cancer), the stage of ovarian cancer, the patient's age, their general health and fitness, and any genetic predispositions or faults.

Read more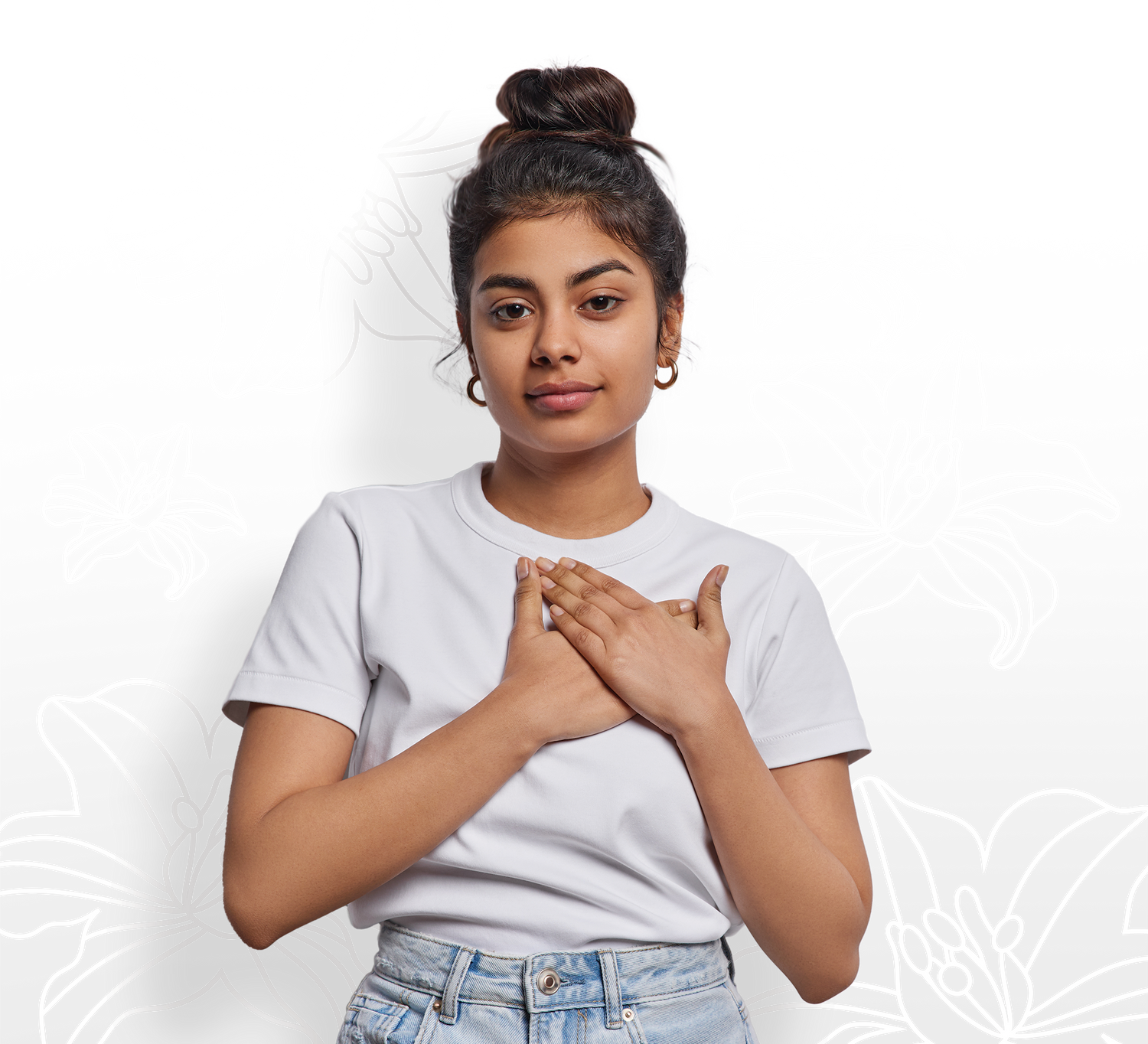 There is hope
When you purchase Ovarian Cancer Socks, you're funding life-saving research into the development of an early detection test and better treatments which are key to improving survival and quality of life for patients with 100% of net proceeds going directly to the Ovarian Cancer Research Foundation.
Together, we CAN create better outcomes for Australian women and girls diagnosed with ovarian cancer.
Shop